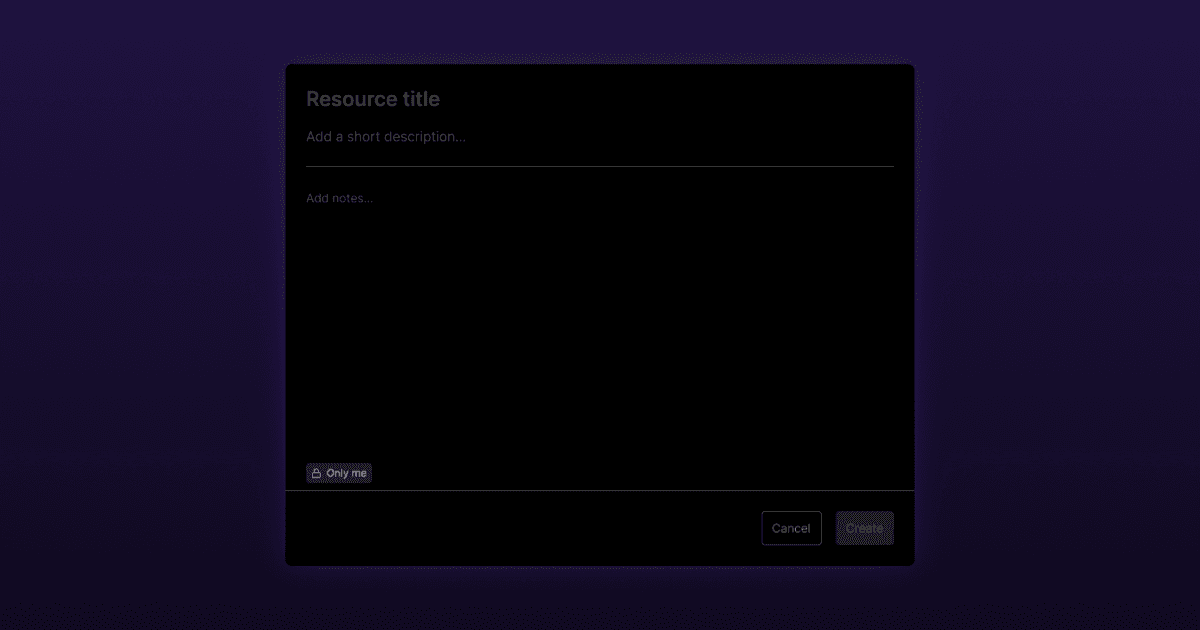 Resources
One of Ko's core features is allowing educators to draft and share educational resources. With our first version of Resources, educators will be able to:
Create a resource
Add a title and description
Draft resource content with a rich text editor
Allow public access to a resource or keep it private (default)
Get a dedicated link to each resource to share with others
Display a list of all resources on their Profile page
Update a resource
Delete a resource
Ko Resources will continue to evolve with more features and content creation tools for educators. If you'd like to provide feedback and influence the direction of these features, please reach out on Twitter.
Fixes & improvements
Fixed issue with authentication sync across browser tabs
Added dialogs, dropdown menus, cards, and more to the Ko Design System